CIES BOOK SERIES: EDUCATION IN GLOBAL PERSPECTIVES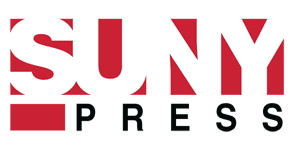 CALL FOR BOOK PROPOSALS
Education in Global Perspectives is a book series launched by the Comparative and International Education Society (CIES) and SUNY Press. We publish cutting-edge scholarship, examining key issues in the field of comparative and international education.  With a concerted focus by the series editors to support early career researchers to publish their first monograph, the series will situate these contributions alongside the work of more established scholars. 
The series welcomes contributions from early career to more established researchers. We invite a wide range of disciplinary and interdisciplinary perspectives rooted in comparative and international education and global studies in education. With a focus on inclusion, the series encourages proposals from scholars of diverse backgrounds and contexts around the world.
Books in the series may employ global, cross-national, regional, or other comparisons of educational phenomena. They may conduct quantitative, qualitative, or mixed methods analyses; they may feature multi-sited ethnography; in-depth or comparative case studies; trace phenomena historically across sites, scales and systems; or be theoretical, philosophical, or conceptual studies.
'If you are interested in finding out more – please get in touch: globalperspective@cies.us  The editors welcome the opportunity to get involved and support authors through the process of deciding whether to submit a proposal and beyond.  Details on what is required to submit a proposal can be found here. 
We look forward to hearing from you.

Laura Engel (George Washington University)
Miri Yemini (Tel Aviv University)
Claire Maxwell (University of Copenhagen)